This will be my first post in a while, so bear with me on this one. Recently i found I needed a fun and easy way to keep my knowledge level up to date. I don't want to know everything about a new subject but just enough so that if i wanted to do something with it I would know where to look for more information. After speaking with a colleague about this he pointed me to listening to podcasts. At first I let this idea sit inside my head thinking that it was too much of hassle finding casts that I like and listening to them in my car. After some more thinking about it I decided to give it a go. I spend a lot of my time driving from and to my current customer and thing that would be a perfect moment to listen to them I decided to do some research about cool shows and the stuff I needed.
I have an android phone and decided to use that for listening to them. I also have a in car entertainment system which supports android auto so it would nice if it worked on there as well. I decided on using:
Pocket Casts
Pocket casts is like Spotify for podcasts. It has a huge collection of podcasts but it costs some money. But you can try it and see if you like it. There is also a webplayer available and it has Android Auto support. It can also download casts offline so you can listen to them without using the data connection of your mobile provider.

You can get more information about it from their site which you can find below:
More Information
Cool Shows
After choosing an app now I needed something to listen to:
Hanselminutes
This podcast isn't completely about .net but has subjects in the category of subject of programming, code and geekyness in general. It it done by Scott Hanselman who's blog I also read.
.Net Rocks
This show is completely of programming, web and .net technologies. It has more of a radio show feel then listening to a podcast.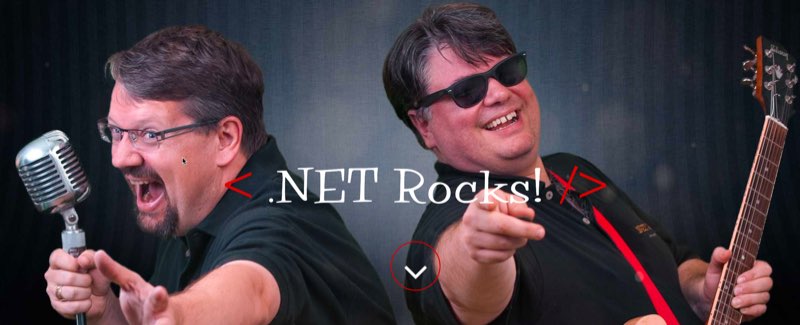 This developers life
The last one is by Rob Conery together with Scott Hanselman. It's called this developers life, however the subjects are more general then development and focus more on the living part. Also some shows have a very personal note. I suggest you listen to a few episodes to see if you like it.